Meals and Gifts on Easter
4/11/2017, 3:03 p.m.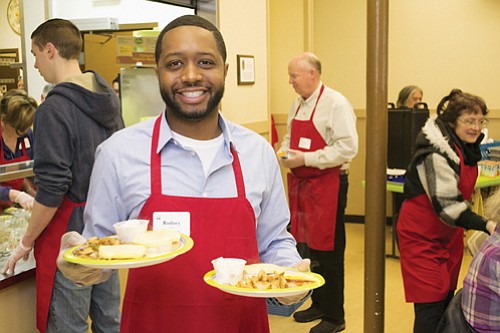 The homeless and anyone in need are welcome to attend a free Easter brunch on Easter Sunday, April 15 at the Union Gospel Mission, 15 N.W. Third Ave., from 10 a.m. to 1 p.m.
The annual event expects to serve over 500 meals and provide Easter gifts containing small blankets and flashlights. The menu includes ham, scrambled eggs with cheese, O'Brien potatoes with sausage gravy, fresh fruit or ambrosia, coffee, and orange juice.
Union Gospel Mission is seeking financial support for the Easter event, and donations of ham and coffee. To give a donation, go to ugmportland.org. To donate coffee, contact Lori Quinney at 503-274-4483.
Since 1927, the Union Gospel Mission's purpose is "Feeding the hungry, restoring the addict and loving our neighbor."