Ten Grand Pianos Showcase
4/11/2017, 4:11 p.m.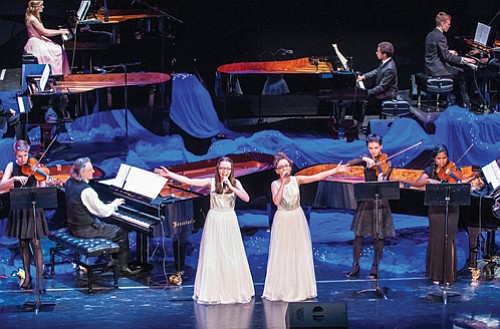 Ten Grand Pianos, a musical showcase to benefit music education programs will fill the stage at the Arlene Schnitzer Concert Hall on Saturday, April 15 at 7 p.m.
Created by Portland pianist and composer Michael Allen Harrison as a benefit for the Snowman Foundation, a non-profit he started in 1999 to bring individual and school-based music instruction to children, Ten Grands highlights an array of music from classical to jazz and new age to contemporary pop.
One of the primary focuses of the foundation is "Play it Forward," a program that brings donated instruments to schools, families and other community organizations. In the past year, nearly 100 instruments were donated and placed in the Portland metro area. The program also provides scholarships for music instruction.
For more information about the foundation and to purchase tickets, visit snowmanfoundation.org.