City Hall Shake Up
Second bureau director dismissed
4/12/2017, 3:43 p.m.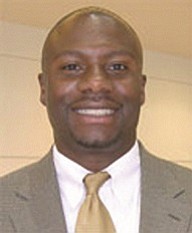 Paul Scarlett, Portland's director of the Bureau of Development Services for the last 12 years, told his department employees on Monday he was resigning. The announcement came after he was asked to step down by Portland City Commissioner Chloe Eudaly.
Eudaly, a former bookstore owner, ran on a grassroots housing reform platform promising to shake things up at city hall.
Scarlett is the fourth person in the last few months to be given notice by Eudaly since taking office in January. Scarlett, as the head of the city department which issues permits for property and land development, has seen his share of adversity during his tenure.
In 2008 during the housing crisis, his staff was severely reduced and as the real estate bubble rebounded the department struggled without enough personnel as a result. In the last year, employee and customer surveys reflected negatively on the bureau. Scarlett is the second bureau director to be dismissed by Eudaly. Amalia Alarcon de Morris, the former director of the Office of Neighborhood Involvement was let go in March. Scarlett will receive a $183,000 severance package.
In his email announcing his leave, Scarlett said: "I leave knowing we have made great strides in the work we do and I am confident the bureau and its employees will continue to play an important, relevant and necessary role in the development of this beautiful city."