Priced Out
Portlanders Can't Afford Portland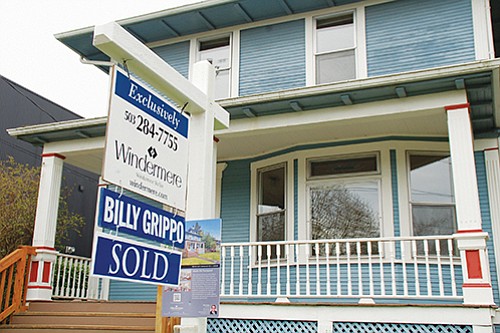 In addition, there are not many safety nets for members of the black community when they find an eviction or foreclosure notice in the mail. According to Monk, most African Americans aren't welcome in homeless camps, feel more unsafe on the streets and have little place to turn.
Many rely on their families and friends to stay sheltered. The culture of the black homeless community takes on a very different feel and while over represented in reports, they remain underserved by social services.
The biggest employers in Portland with the potential of providing the good paying jobs to afford the higher housing prices comes from high tech, medical industries and the Portland Public School District. At the same time, the competition for low wage jobs without benefits has grown.
The rising "gig economy" is familiar to the person on the street. Some Portlanders drive Uber or Lyft on the way to their second job or on days off from a steady employment.
According to a recent study done by Krueger and Katz for the RAND American Life Panel in late 2015, "the gig economy" accounted for almost 94 percent of new employment in recent years in the United States. While earning an income from side gigs is helping Portlanders stay housed and putting food on the table, the paychecks aren't steady, there's no promise of a raise or retirement fund.
Portland's housing state of emergency expires this October and the city council has put in temporary measures to protect renters from no-cause evictions and huge rent increases, but more aggressive long term strategies to keep the city livable for the black community are being sought.
Other cities such as Baltimore and Chicago have adopted higher taxes to out of state developers, like the California investors who bought the Normandy and Titan manor complexes in Portland. Neighborhood by neighborhood zoning laws to keep gentrification in check has also been used in some jurisdictions.
Oregon lawmakers in the House recently approved a bill that lifts the statewide ban on rent control and outlaws no-cause evictions. The bill next goes to the state Senate and if it passes there must be signed by Governor Brown.