In Loving Memory
Sharon L. Joiner
4/19/2017, 3:42 p.m.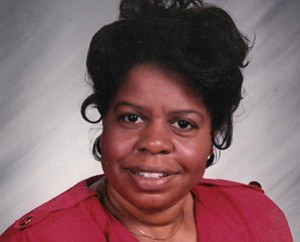 Sharon L. Joiner, the beloved wife of Phillip S. Joiner, went home to rest on April 6, 2017.
She was born Feb. 21, 1948, one of the original Vanport flood survivors, and the fourth of 10 children born to the union of Booker T. and Sarah Cason.
Sharon had a love for working with children and did so as a teacher for 33 years at Albina Headstart. She was a lifetime member of the Church of God in Christ and worked with the church-affiliated Sonshine Band for children ages 4 to 13 years of age up until her illness.
She will be deeply missed. Those who remain to cherish her memory are her husband Phillip of 20 plus years, her siblings, nieces, nephews and many friends.
There will be public visitation on Wednesday, April 19, from 4 p.m. to 7 p.m. at Terry Family Funeral Home with funeral services scheduled for Thursday, April 20 at 10 am at Life Change Church.
For more information, visit terryfamilyfuneralhome.com.