Arrest in Fire Attack at Denny's
4/25/2017, 4:38 p.m.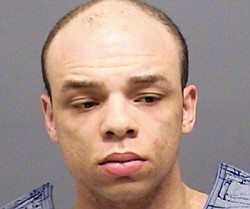 Scott Ranstrom, the 69-year-old man who suffered critical injuries when an apparent stranger set him on fire at a Denny's restaurant near the Clackamas Town Center was on life support Tuesday at a Portland hospital, his family said.
The attack happened last Wednesday night when a young man entered the restaurant and sat in booth adjacent to the victim. Police said surveillance video showed the man dousing the victim with gasoline and tossing a lit match.
Police arrested Deshawn Swanger, 24, on Friday on a charge of attempted murder after getting a trip from one of his neighbors. They said he was living in transitional housing with about 18 people.
A GoFundMe page was established to help with Ranstrom's medical expenses.