Building the Wall
A play about what happens if we let fear win
4/25/2017, 3:31 p.m.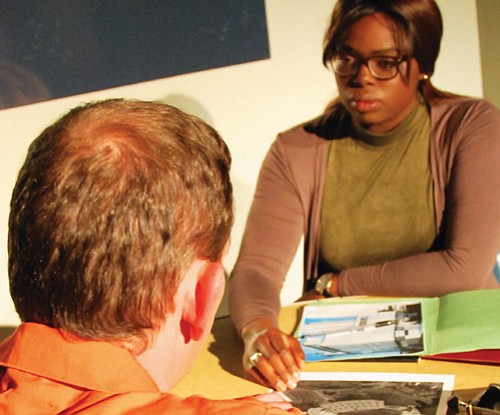 The Portland theater company Triangle Productions has joined other theaters around the county in rolling out a world premier play about what happens if we let fear win.
"Building the Wall," is a terrifying and gripping story, written by Pulitzer Prize/Tony Award winning playwright Robert Schenkkan, about an immigration round-up of unprecedented scale and a declaration of martial law.
In a play that harkens George Orwells' 1984 and the Nazi regime, the Trump Administration has carried out his campaign promise to round up and detain millions of immigrants. Now 2019, a history writer interviews the supervisor of a private prison as he awaits sentencing for carrying out the federal policy that has escalated into the unimaginable.
The illuminating drama delivers a powerful warning and puts a human face on the inhuman, revealing how when personal accountability is denied, what seems inconceivable becomes inevitable.
Shows Thursday, April 27, Friday, April 28 and Saturday, April 29 at 7:30 p.m. at Triangle Productions, 1785 N.E. Sandy Blvd. in the Sandy Plaza. For tickets and more information, call 503-239-5919 or visit trianglepro.org.