Helping Hungry Families
4/25/2017, 3:54 p.m.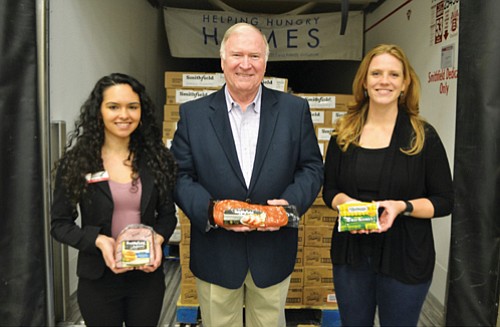 Focused on alleviating hunger and helping people become more food secure, Smithfield Foods joined forces with Fred Meyer to donate nearly 25,000 pounds of protein to Oregon Food Bank last week.
The donation, equivalent to nearly 100,000 servings, will help families fight hunger across Oregon and southwest Washington where one in five individuals are food insecure.
"Each year, we provide millions of meals to the many people in need throughout our community," said Katie Pearmine, strategic sourcing manager for Oregon Food Bank. "We are grateful to Smithfield and Fred Meyer for this large protein donation, which allows us to provide high-quality protein to agencies and people throughout our service area."