New Classic Jazz Quartet
4/25/2017, 4:08 p.m.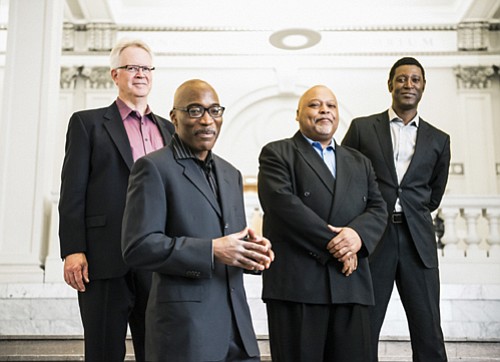 Portland jazz composer and pianist Darrell Grant kicks off a two week tour of Oregon concerts this weekend with his MJ New Quartet, a group inspired by the legendary group Modern Jazz Quartet.
Grant's virtuoso group of players includes Marcus Shelby on bass, Mike Horsfall on the vibraphone and Carlton Jackson on drums. The quartet will perform Sunday, April 30 for International Jazz Day at the Portland Art Museum. Audiences will be transported by the spirit of the 1920's Harlem Renaissance that is carried forward with selections from classic MJQ recordings including "Blues on Bach", "Django" and "Under The Jasmin Tree" as well as original compositions and arrangements by this cadre of multi-talented artists.
For more details about the other performances on the tour, visit darrellgrant.com/mj-new-jazz-quartet.