Alpenrose Hosts World Championship
8/1/2017, 8:27 p.m.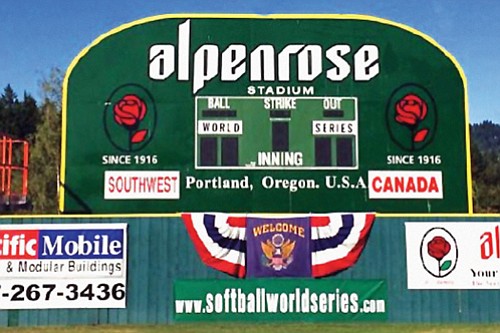 The best young athletes from around the world will gather at Alpenrose Dairy Stadium in southwest Portland next week in the pursuit of becoming Little League Softball World Champions.
The 31-game series is held Aug. 9-16 with teams from four visiting countries and six teams representing U.S. regions. This is the 24th consecutive year that Alpenrose has hosted the tournament.
"We are proud to keep that tradition going today," said Carl Cadonau Jr., president of Alpenrose Dairy. "It's part of who we are; as a locally owned company and members of the community. Promoting healthy choices is part of the Alpenrose brand and we are happy to support these young athletes."
Admission to the week-long event is free. For more information and complete series schedule, visit llsws.org. Alpenrose Dairy is located at 6149 S.W Shattuck Rd.