American Classics on Stage
8/1/2017, 6:31 p.m.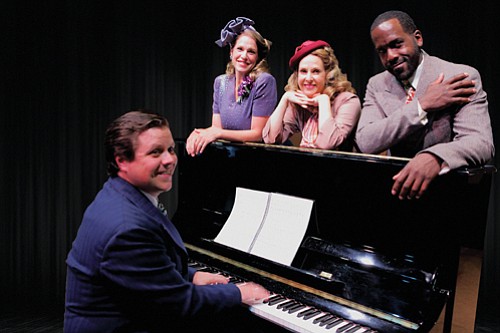 One of America's most beloved composers is celebrated this month when the Clackamas Repertory Theatre celebrates the music of Irving Berlin with "The Melody Lingers On" at the Osterman Theater on the Clackamas Community College campus in Oregon City.
"We've assembled an incredibly talented cast," said Director David Smith-English. "We sought out the area's most powerful voices and are eager for audiences to hear them. Many of the songs we'll perform are American classics, songs we've grown up with."
Performances feature vocal powerhouses Susannah Mars and Merideth Kaye Clark with Mont Chris Hubbard, Don Kenneth Mason, James Dixon, Natalie Mallak, Caitlin Brooke, Matthew Brown, Kevin Minkoff and Allesondra Helwig rounding out the cast. LaRhonda Steele, the 2016 Muddy Award-winner for best female vocalist presented by the Cascade Blues Association, and Lauren Steele will alternate performances.
"The Melody Lingers On," opens Thursday, Aug. 3 with shows Thursday-Saturday at 7:30 p.m. with 2:30 p.m. Sunday matinees through Aug. 27. Tickets may be purchased at ClackamasRep.org or by calling 503-594-6047.