'Education has Value'
Retiring leader on increased access to early learning
Zachary Senn/Portland Observer | 8/1/2017, 7:07 p.m.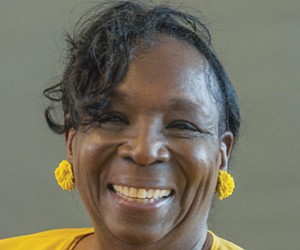 One of the most influential educators in Portland Public Schools, Dr. Harriet Adair, has entered retirement after a 47-year career in which she successfully increased educational access for minority and disadvantaged communities, especially for critical early learning programs.
Adair's career encompassed nearly every level of educational work in the district. She started as a middle school teacher in 1970, and most recently served as the Assistant Superintendent in the Office of Early Learners, Schools and Student Supports.
The Confederation of Oregon School Administrators recognized Adair with its President's Award in 2014, and a number of substantial policy shifts in education practices across both the city and state can be traced to her dedication to high-quality schooling for all Oregonians.

Adair, who herself attended Portland Public Schools beginning at the age of four, says that she personally knows the power of early learning programs. She says that her mother attempted to enroll her at the age of three, but the district wouldn't accept a child that young.
Both of Adair's parents were educators who had earned Master's degrees outside of the Northwest. When her family first moved to Portland from San Antonio, however, Adair says that her mother wasn't allowed to work in Portland Public Schools due to her race. She eventually landed a position teaching at Boise/Elliot Elementary School, however.
When she graduated from Madison High School, Adair says that she was one of only five black students out of her entire graduating class. Adair then went on to earn her Bachelor's degree at Portland State University, a Master's degrees from the University of Oregon and a Doctorate from Brigham Young University.
Her own academic experiences instilled Adair with a passion for furthering educational achievement for disenfranchised students.
"I come from five generations of people with Master's degrees," Adair said. "Education was something that I grew up valuing."
Throughout the course of her career, Adair says that there a several achievements that she is most proud to have played a role in.
While she was the principal of Martin Luther King Jr. Elementary School, Adair says that she oversaw the implementation of the first 'Dreamer,' class in the state of Oregon. The 'I Have a Dream,' program seeks to provide students in poverty-stricken schools with better educational outcomes.
She adds that her leadership of the district's early learning initiatives have helped large amounts of students attain their academic goals. She says that PPS has made tremendous gains in terms of early learning achievement since she assumed her tenure.
"If you give kids access to all kinds of wonderment in terms of learning, they will grasp it readily and easily," Adair told the Portland Observer. "But you have to provide them with the appropriate supports to make that work."
Adair also says that is excited to see the ongoing collaboration behind PPS, Kaiser Permanente and Concordia University's 3 to PhD program. Adair, who was instrumental in bringing the program to fruition, adds that it is rare to see this level of community collaboration executed successfully.
"It really does take a village to raise a child," Adair said, "and this is that saying put into action."
The program, which is being hosted at the newly constructed Faubion School, will begin serving northeast Portland students this coming school year. More than 80 percent of the 3 to PhD students will be low-income.
Working as a woman of color in PPS hasn't always been easy, but Adair says she has consistently been surrounded by a network of supportive individuals.
"You have to always be innovative," Adair said. "You have to go outside of whatever box you think you're in, and reach outside to get other resources."
Adair says that she is grateful for the opportunities that she has been presented with while working at PPS.
"Over 47 years, I'm proud of a whole series of things," Adair said, adding that her legacy will be continued at the district through the mentorship role that she has been able to fill. "There are some principals that have done things in our system that I've been able to mentor, and that's something that I'm tremendously proud of as well."