Best of Alberta Street
20th annual street fair is Saturday
8/11/2017, 4:28 p.m.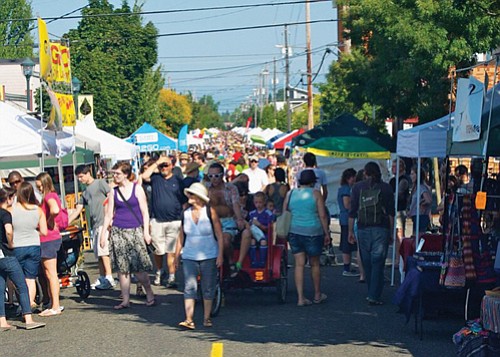 An eclectic mix of activities and events showcasing the best of Alberta Street, including entertainment, music, vendors, food and drink for people of all ages, will highlight the 20th annual Alberta Street Fair presented by car2go on Saturday, Aug. 12.
The event is free, but a suggested $2 donation will support the Alberta Main Street group that puts on the fair, and support programs to build a vibrant, creative, equitable, and sustainable Alberta Street community.
Held annually on the second Saturday in August, Alberta Street Fair provides over 300 vendor spaces to artists, craftspeople, food purveyors, jewelers, photographers, ceramicists, retailers, nonprofit organizations and service businesses.
The activities take place from 11 a.m. to 6 p.m. all along Northeast Alberta from 11th to 3oth avenues, including three stages for dancing and music. A beer garden at 11th and Alberta will be stay open until 9:30p.m.