'From 3 to PhD'
A new school to follow child's needs to adulthood
Zachary Senn | 8/15/2017, 5:14 p.m.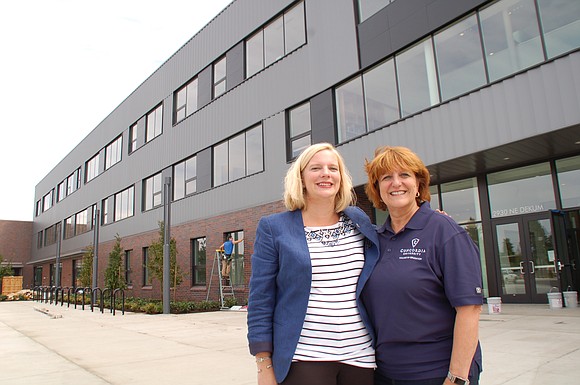 The new and improved Faubion School + Concordia University, a 3 to PhD® community* is opening its doors this month following a landmark redevelopment process. The iconic northeast Portland institution is using a unique series of community-based partnerships to usher the city's educational system into the 21st century.
Located on the original school site at 2930 N.E. Dekum St., the construction was made possible by the passage of 2012's Portland Public Schools' capital improvement bond.
Faubion School Principal Jen McCalley says that the new building will include a number of programming aspects that will make's educational offerings truly unique.
"Faubion's mission is to create safer, healthier and more educated communities," McCalley told the Portland Observer.
The pre-k through 8th grade school will be pioneering a program known as "3 to PhD," in partnership with Concordia University. McCalley says that this approach means that Faubion will be providing for a child's needs throughout the entirety of their academic career all the way to college and beyond.
"3 to PhD stands for the first three trimesters to pursuing one's highest dreams," McCalley said. "We want to make sure that we wrap up kids from the very beginning, when mom knows she's pregnant, all the way up until they're doing what they want to do."
McCalley says that they don't expect all of their students to earn doctorate's degrees. She says that the school wants to support them no matter what level of academic attainment they are aiming for, whether it's in the trades or by earning a degree.
Concordia University, which is located adjacent to Faubion's site, will also have classrooms and learning spaces spread throughout the new campus. The college's students will be interacting with Faubion students on a daily basis.
Retired PPS leader Dr. Harriet Adair, a prominent advocate for the importance of early learning from Portland's African American community, played an instrumental role in bringing Faubion's holistic educational approach to fruition.
"It really does take a village to raise a child, and this is that saying in action," she told the Portland Observer, in describing the new Faubion in a recent interview.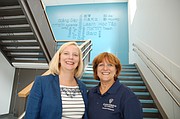 To bring an all-encompassing educational atmosphere to the school, PPS worked extensively with community partners to supply a wide range of vital wraparound services. Students at Faubion will have access to a health clinic operated by Kaiser Permanente, a food club created in partnership with organic grocery store Basics and mental health care provided by Trillium Family Services.
"We even have partnerships with different community organizations that are going to be teaching nutritious cooking for our kids and families that are interested," McCalley said.
She adds that the school emphasizes the importance of diversity, and is actively working to have minorities represented throughout the school's teaching and administrative positions.
"The thing I'm most proud of at Faubion is actually the diversity of not only our students but our staff," said McCalley. "We come from a very diverse part of Portland that has historically been an African American community. With gentrification, that could be something that is shifting, but it's not."