Dramatic Workforce Growth
8/15/2017, 5:19 p.m.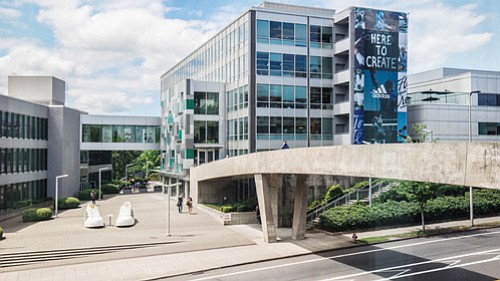 After doubling their workforce in the city over the past three years, Adidas now says they're expanding their headquarters along Greeley Avenue in north Portland by adding on to existing buildings and moving some employees to new leased space off campus.
Adidas announced this month they plan to build a new world-class collaboration center and are updating current workspaces to give their employees a better place to work. This is in addition to a Maker Lab that was added to the campus recently.
Adidas said they've doubled their workforce from 800 to 1,700 in the last three years.