Landmark Bar Throws Party
8/16/2017, 3:47 p.m.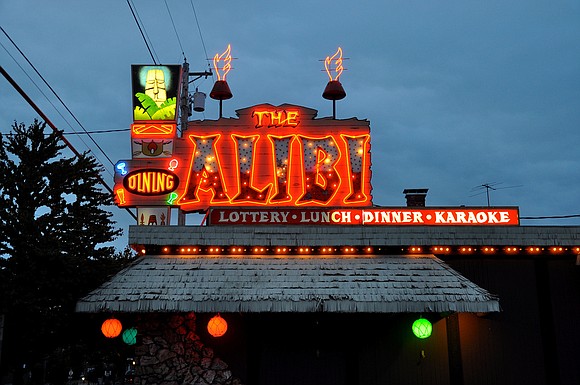 Did you know the Alibi Restaurant and Lounge in north Portland is one of the oldest continuously running tiki bars in the country? Opened in 1947 at 4024 N. Interstate Ave., it is a beloved, transcending and iconic institution in the city.
To celebrate its 70th year in business, the Alibi is planning a community celebration, a Polynesian luau to take place in the restaurant's tiki parking lot on Saturday, Aug. 19 from 12 p.m. to 7 p.m.
The all-ages event will include tiki vendors, an outdoor Polynesian luau feast and shaved ice cart. There will also be an outdoor beer garden.
Entertainment will include the surf rock bands Don and the Quixotes, The Apollo Four, and live band karaoke featuring Karaoke from Hell. You can also ride the mechanical shark, and there will be games and activities for kids. A charity dunk tank, featuring local celebrities, will benefit the Boys and Girls club of Portland.