Loans for Start-Up Entrepreneurs
8/16/2017, 5 p.m.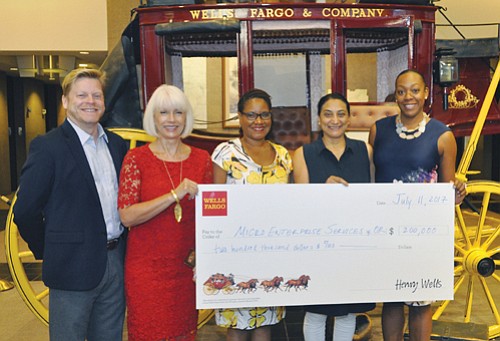 A number of diverse, low-income entrepreneurs in Oregon and southwest Washington will have better access to small loans to start their business thanks to the financial help Wells Fargo recently gave to Micro Enterprise Services of Oregon (MESO), a community development financial institution working with disadvantaged communities.
Based in Portland with offices also in Beaverton, Gresham and St. Helens, MESO will use the $200,000 grant from Wells Fargo to provide loans to entrepreneurs who might not qualify for a business loan from traditional sources due to credit challenges, lack of adequate collateral or who are in their start-up phase, officials said.
MESO has already approved five such loans that vary from $250 to $5,000. It expects to provide loans to at least four more local entrepreneurs, said MESO Executive Director Nita Shah.
"Besides providing loans, we have also utilized the grant funds to offer business plan classes," said Shah. "We appreciate the confidence Wells Fargo has shown in our organization. Receiving a grant from a national financial services company such as Wells Fargo increases our credibility as an organization, which will help us attract funding from other sources."
For more information about MESO's services, call 503-841-3351 or go online to mesopdx.org.