Montavilla Jazz Fest Weekend
Explore new frontiers with top local artists
8/16/2017, 5:05 p.m.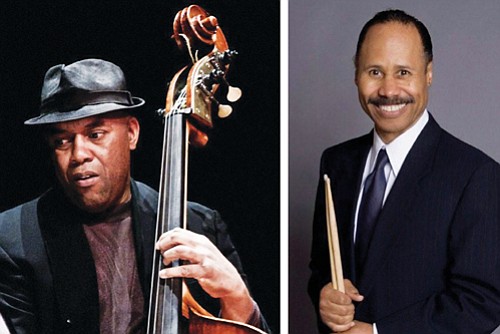 You're invited to explore new frontiers in jazz with top local artists during the Montavilla Jazz Festival this Saturday and Sunday, Aug. 19-20.
Portland artists from across the spectrum will highlight the festival, now in its fourth year as part of a community event to support and strengthen local music culture by showcasing the best of Portland's originally composed, progressive jazz.
The lineup includes the Ron Steen Quartet, the Joe Manis Double Drums Quartet, Rich Halley 5 with Vinny Golia, Rebecca Kilgore and much more. Portland native Essiet Okon Essiet, now one of New York's busiest bassists will perform with his group IBO, a project that mixes jazz harmonies with West African rhythms.
The festival takes place at Portland Metro Arts, 9003 S.E. Stark St., a newly formed nonprofit which supports local artists and accessible cultural experiences for all.
The doors and box office open at 1 pm, with the festival starting promptly at 2 p.m. on both days. General admission day passes will be available at the box office. Passes are on a sliding scale between $15 and $30. Youth under 12 are admitted free. The full artist schedule is available by visiting montavillajazzfest.com.