On Alberta Street
Gallery's August Shows
8/22/2017, 8 p.m.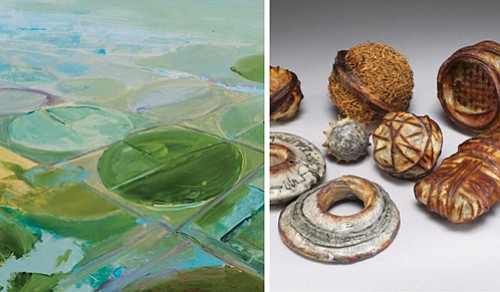 Contemporary designs, geometric elements and an artist's investigation of borders to explore boundaries are some of the concepts used in art works featured this month at Guardino Gallery, 2939 N.E. Alberta St.
Showing in the Guardino's main gallery are works in 3D fiber sculpture by Shannon Weber and abstract paintings by Chi Meredith. Weber uses reclaimed materials and found objects to create contemporary designs. Meredith's paintings contrast between organic and geometric elements.
In the gallery's feature area, Michael Kurz has titled his work, Borders. He investigates boundaries and markings that divide one space from another.