The Legacy of Obo Addy
8/22/2017, 5:04 p.m.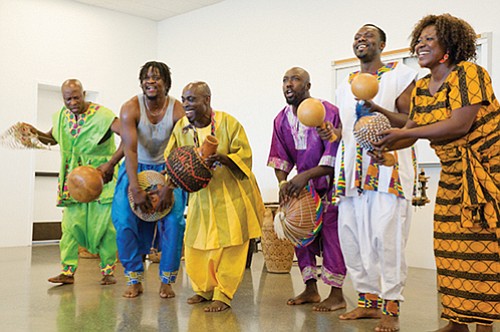 For decades, the musical traditions of Ghana were explored and extended by Ghana-born and Portland-based drummer, composer, and bandleader Obo Addy. Together with his world beat band, Kukrudu, and traditional quartet, Okropong, Addy was one of Ghana's greatest musical ambassadors.
To help carry forward his legacy of creating cultural awareness and understanding though African music, dance and culture, a free presentation of Addy's impact on the Pacific Northwest, including a performance by Okropong, will take place on Monday, Aug. 28, from 7 p.m. to 9 p.m. at McMenamins Kennedy School.
Though he passed away in 2012, Addy's work carries on through the Obo Addy Legacy Project, which includes educational offerings, concerts and performing arts groups that tour the country.
Presented by Susan and Alex Addy, the event is sponsored by the Oregon Historical Society, Holy Names Heritage Center, and McMenamins.