Majestic Ground of North Dakota Moon
8/22/2017, 4:15 p.m.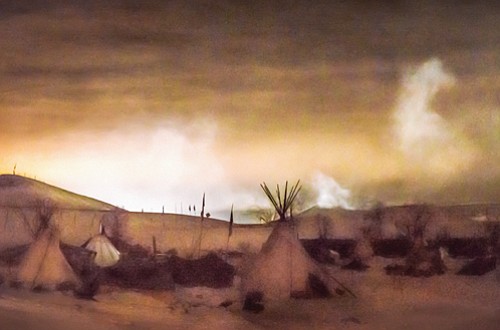 Most have seen the images of Standing Rock's protests and standoffs of last winter in North Dakota when Native Americans and supporters were driven from land by military force. What you couldn't see, though, was the magnificent strength of earth and the gentle truths of the people and the spirits that reside in this sacred and mostly forgotten land.
Portland story teller and visual artist Carolyn Campbell presents the landscapes of Standing Rock besieged by winter that will take your breath away in her photo exhibit which will be on display through Aug. 31 at Destino Café, 1520 N.E. Alberta St.
In this showing, Campbell honors the legacy of wisdom, the power of place, and the unending grief of those who were here first to capture the untold stories of places and people who are often disregarded or dismissed.