100 Years of Roses
Saturday celebration for Washington Park
8/23/2017, 8 a.m.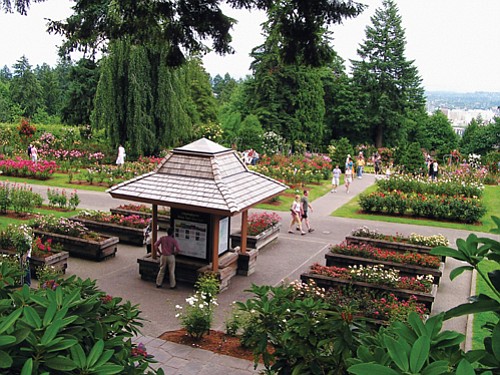 You're invited to celebrate the 100th Anniversary of an iconic Portland treasure, Portland's Washington Park has just underwent new accessibility improvements and an all day party is thrown this Saturday, Aug. 26.
The event will kick off at 11 a.m. with remarks from City Commissioner Eudaly and PP&R Director Mike Abbaté, plus free cupcakes while supplies last! Crafts for adults and kids, watercolor painting, face painting, temporary rose tattoos, and Rose Garden tours will be part of the fun.
At 6:30 p.m. a free concert in the Rose Garden Amphitheater by Pilón d'Azucar is scheduled. Bring your chairs, blankets, food, family, and friends to enjoy the Cuban salsa, timba, and Afro-Cuban jazz sounds of these amazing musicians!
Parking is limited, so it's recommended that you take TriMet MAX to the Zoo and use the free Washington Park shuttle. The free zoo shuttle also stops at the SmarkPark garage at 10th and Morrison, downtown.