On Alberta Street
Little Things Gallery Show
12/5/2017, 2:21 p.m.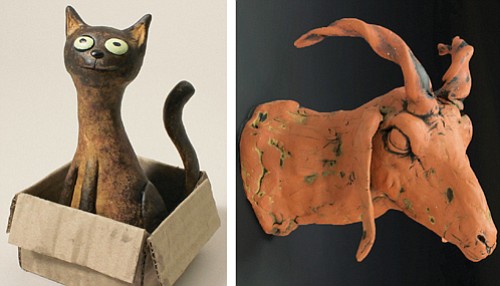 The premise is simple. Artists submit work that would fit into an imaginary cube that is 7 by 7 inches. And that includes the frame or stand. No other limitations. Every year is a surprise, with new artists added each year
The show, which runs through Dec. 24, is geared to holiday sales and changes as artists bring in new work or simply sell out as the show progresses.
It's a great opportunity to "give the gift of art" at affordable prices by local artists as holiday presents or to decorate your own special corner or cubbyhole. A wide variety of art mediums will be represented.
Guardino Gallery is located at 2929 N.E. Alberta St.