A Rhodes Scholar
Portland student soars to new academic heights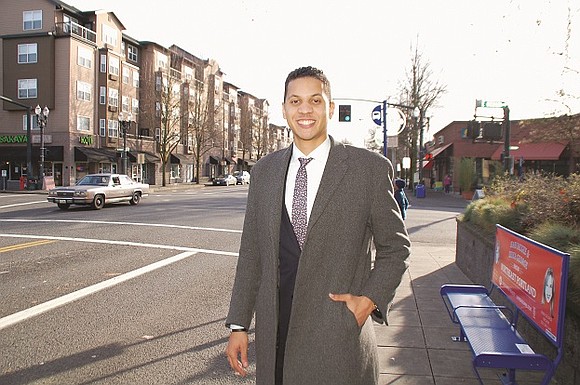 JT Flowers, a 24 year old Portlander who went to Lincoln High School and grew up in the heart of Portland's historic African American community, has just been awarded one of the most celebrated academic scholarships in the world, a Rhodes fellowship. He becomes one of only 32 other Americans selected for the honor each year to study at Oxford University in England, the United Kingdom's top-ranked university and one of the worlds' most prestigious.
"It doesn't quite feel real," Flowers told the Portland Observer. "I'm still trying to process exactly what this means for both myself and my community. Above all else, this process has been humbling beyond belief. I was as shocked when I found out as I am today"
Since last summer, Flowers has been working at U.S. Rep. Earl Blumenauer's Portland field office as a liaison for the congressman's constituents. Flowers comes to work in a suit and tie every day, proudly sporting his class ring from another prestigious university, Yale, his Ivy League alma mater in which he earned a political science degree.
Flower's thesis at Yale examined gaps in Portland's sanctuary city law for undocumented immigrants. And last year, he won a Truman scholarship to pay for graduate-level studies for government or public service careers. In spite of these achievements, Flower hasn't forgotten his roots.
"Ultimately, I'm just a kid off the block of northeast Portland," he said. "I try to commit every waking second I have to giving back to the people who have got me where I am now. So that's my mother, my grandmother, my coaches, my teachers, my friends, my community, and the city at large."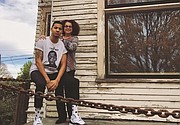 Flowers said he was only a "sub-par student academically when he was heavily recruited for playing basketball back in high school. But After a torn ligament at the beginning of his junior year, colleges began pulling scholarship offers. The only school that stuck with him through the process of turning his grades around to an acceptable level for college was Yale, Flowers said.
An assistant coach there told him the path he would need to take to even stand a chance of getting admitted. That involved performing at his best during his senior year, taking advanced courses, then applying for and attending a boarding school on the east coast called Choate Rosemary Hall and performing well there, too.
"I kind of put my head down, plowed my way through school […] and then ended up getting into Yale," Flowers said.
He continued playing basketball at Yale his freshman year, but sustained another injury, a separated shoulder, that rendered him unable to play. For Flowers, basketball had been an "escape" from the rough neighborhood of his upbringing, but now it was a burden. That's when he said he really had to do some soul searching.
"Because I had so heavily rooted my conception of myself in my identity as a basketball player that I didn't know what I was without basketball, I had to figure out who I was and what I stood for, uh, and what I cared about and what I was interested in."