A Rhodes Scholar
Portland student soars to new academic heights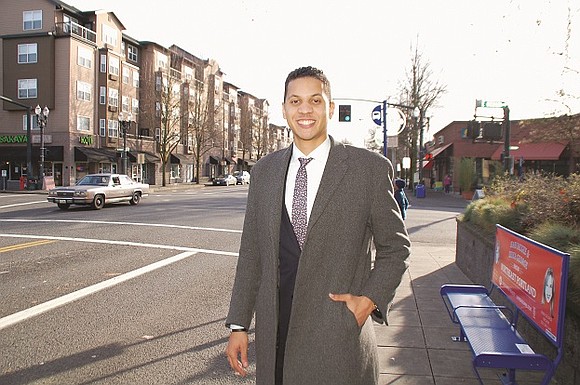 One of the ways Flowers found his identity was through spoken word poetry. He joined a group called Word Performance Poetry.
"That afforded me the opportunity to take a deep dive, uh, not only into evaluating and reflecting on the experiences that have shaped me into the person I am."
He realized his background of coming from a low income family and black community ignited a passion in him for studying access to opportunity and socio-economic mobility, hence the political science degree.
Flowers invested his mind in academics, created an organization, "A Leg Even," that offers mentoring, tutoring, and faculty support to low-income students like himself at Yale.
"People from my neighborhood […] we're so rarely afforded the second chance that I was extended," Flowers said.
Flowers said the neighborhood he grew up in was plagued with gang violence, drug related crime, and lack of educational and economic opportunities for African Americans like him.
"I remember being in like second or third grade and inviting kids over to my house for a play date and having them come back to me and be like, 'oh my parents said they don't feel comfortable with me going over to [laughs] to your house...it's not safe over there,'" Flowers remembered.
Flowers' future is bright. He plans on pursuing two master's degrees—one in Comparative Social Policy and one in Public Policy—and starts his Oxford studies in October 2018. After his studies, he plans to return to Portland indefinitely.
Flowers credits his mother, Jeana Woolley, his grandmother who helped raise him, coaches, and a teacher, Mark Halpern, as the people who motivated and supported him to become the man he is today.
"I stand on the shoulders of so many. Know that I will never forget that," he said