Kwanzaa Celebration at Kaiser
12/6/2017, 9:49 a.m.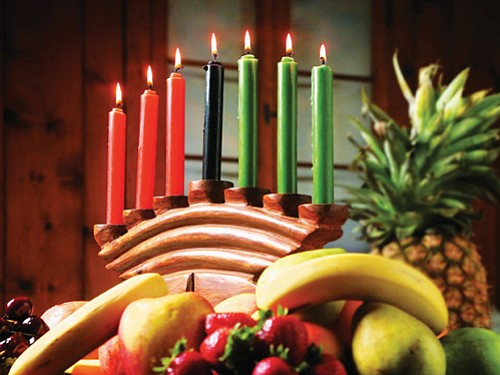 African American employees with Kaiser Permanente are inviting the community to join them for a celebration of Kwanzaa, the holiday honoring the culture and traditions of people of African origin or descent.
The annual Kwanzaa event is free thanks to the Kaiser Permanente African American Professional Association and is open to all ages, friends and family. It will take place on Thursday, Dec. 14, from 6 p.m.to 7:30 p.m. at the Kaiser Permanente Town Hall, 3704 N. Interstate Ave.
There will be hors d'oeuvres, desserts, beverages, raffle and prizes. Space is limited and those wishing to attend are asked to RSVP with how many people will be attending by sending an email to whitney.b.pettigrew@kp.org.