Viewing for Christmas Ships
12/6/2017, 10:12 a.m.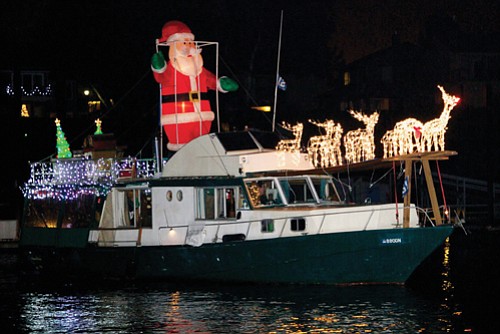 Space is available for the public to view the annual Christmas Ships parades by visiting the M. James Gleason Memorial Boat Ramp on the Columbia River across from the Portland airport.
A beloved holiday tradition featuring boats decorated with festive lights, parades will be visible from the boat ramp, a public park operated by Metro regional government, on Wednesday, Dec. 6; Thursday, Dec. 7; Friday, Dec. 8; Wednesday, Dec. 13; Thursday, Dec. 14; Friday, Dec. 15; Tuesday, Dec. 19; Wednesday, Dec. 20 and Thursday, Dec. 21.
On those dates, weather permitting, the ships are scheduled to sail from Gleason boat ramp at 6 p.m., returning approximately 7:30 to 7:45 p.m. The boat ramp will close 8 p.m. on those nights.
Parking at Gleason boat ramp is $5/car, $7/bus or free with the purchase of an annual parks pass.