No Support for Impeachment from Oregon
Entire House delegation voted to kill measure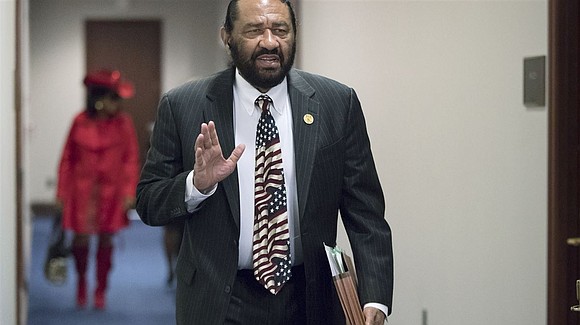 When a black Democratic lawmaker from Texas introduced a resolution in Congress to impeach President Trump on Wednesday, not one member of Oregon's congressional delegation supported it.
According to a tally by Associated Press, Democrats Earl Blumenauer, Suzanne Bonamici, Peter DeFazio and Kurt Schrader joined Republican Greg Walden to kill the resolution from Rep. Al Green who said Trump deserved to be removed from office because he had associated his presidency with causes rooted in bigotry and racism.
To back his claim, Green cited incidents such as Trump's blaming both sides for violence at a deadly white supremacist rally in Charlottesville, Virginia, and his recent sharing of hateful, anti-Muslim videos posted online by a fringe British extremist group.
After his resolution was read aloud, the Oregon lawmakers joined the entire House in a 364-58 vote to table it.
Minority Leader Nancy Pelosi, D-Calif., and Minority Whip Steny Hoyer, D-Md., said in a statement that while legitimate questions have been raised about Trump's fitness to lead the nation, they argued "now is not the time to consider articles of impeachment."
Afterward, Green said the vote would not deter him from trying again. He said he was already working on additional articles of impeachment.
"I didn't lobby anybody. I didn't ask anybody, but I'm grateful for those who did vote with the Constitution. I assure you, it's a process and this was a step in the process," Green said.
Pelosi has said any impeachment drive should wait until there's evidence of an impeachable offense.
-Associated Press contributed to this article.