Vera Katz Remembered
Three term mayor broke barriers; had tough but tender style
12/12/2017, 3:09 p.m.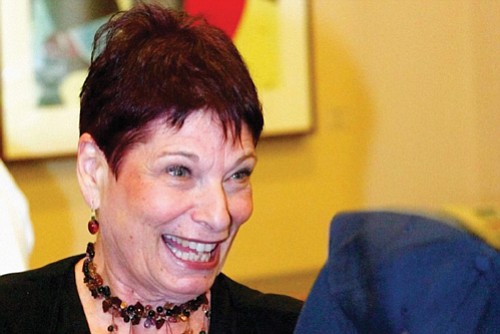 Vera Katz, a former three-term Portland mayor and first female speaker of the Oregon House of Representatives who died Monday after a long battle with complications from cancer is being remembered as a politician who broke gender barriers and deployed a tough-but tender political style to advance her priorities.
Katz was a one-time stay-at-home mom from the 1960s who was inspired to politics by listening to Robert F. Kennedy talk about the poor and disadvantaged. She volunteered with Kennedy's 1968 presidential campaign and went on to serve a combined 30 years in the Oregon legislature and Portland city government.
She broke the all-male restrictions at exclusive social organizations, espoused progressive causes such as gender equality and gay rights long before they were main stream, and helped shape modern-day Portland.
"I'm truly saddened to hear of the passing of Mayor Vera Katz, one of the strongest and most respected leaders our city has ever had," said Portland Commissioner Dan Saltzman. "As Mayor, she never took 'no' for an answer. She was incredibly visionary, thoughtful and tenacious on a wide range of civic issues, and I greatly enjoyed and respected her leadership all the years we overlapped on Portland City Council."
U.S. Sen. Ron Wyden of Oregon called her as an "indomitable woman" critical to Oregon's legacy as a liberal leader.
Multnomah County Commissioner Loretta Smith, only the second black member ever elected to county government, said Katz set a high bar for women in elected office.
"She held to forge the path forward for women and people of color," Smith said. "Her storied civil rights record is likely the result of her family's own persecution. As a child her family fled the Nazis by crossing over the Pyrenees Mountains by foot. This legacy of strength in the face of adversity stayed with her throughout her career and has been a source of inspiration for me."
Oregon Minority Leader Jackie Winters, a black Republican from Salem and business owner, said she was deeply saddened to hear of Katz' death.
"She was truly pioneering leader," Winters said. She will be dearly missed."
Congressman Earl Blumenauer said he will miss Katz' constructive criticism, counsel and friendship.
"Vera was bold, shrewd, determined smart and an amazing role model. Our city would not be what it is without her,"
During her tenure as mayor, Katz was known for overseeing the development of several Portland landmarks, including development of the Pearl district, the Portland Streetcar, the Eastbank Esplanade, and the Moda Center.
She is survived by her son Jess, a Los Angeles journalist, and her former husband, Mel Katz.