George Zimmerman Threatens Jay-Z
Sparks feud on social media
12/19/2017, 4:39 p.m.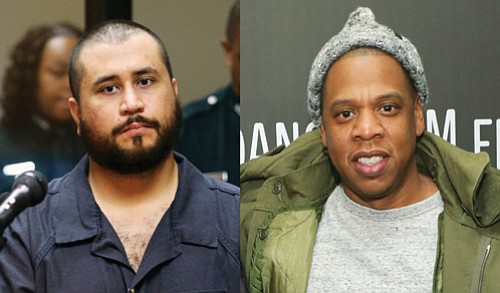 A feud on social media between rapper Snoop Dogg and George Zimmerman, the man acquitted of Trayvon Martin's murder, was sparked in response to an upcoming documentary series that rapper Jay-Z is producing about Martin.
Zimmerman said a film crew recently went to the homes of his parents and uncle for interviews and he later threatened Jay-Z, telling media outlets that he would "beat him" and "he would find himself coming out of the south side of a gator if he comes to Florida and bothers my family."
Rapper Snoop Dogg seemingly jumped into the argument when he took to Instragram:
"If one hair on Jay's hair is touched that's when the revolution will be televised. … Trayvon Martin Gone but not forgotten."
Jay-Z and the Weinstein Company are producing a documentary about the 2012 shooting death of the 17-year old Martin by Zimmerman in Sanford, Florida. The film will be based on two books, one of which, 'Rest in Power: The Enduring Life of Trayvon Martin," was written by Martin's parents.
Zimmerman reportedly turned down an interview for the documentary in exchange for $100,000.
Martin's death sparked national protests and helped launch the Black Lives Matter movement. Zimmerman was acquitted of criminal charges in 2013.