Second City Hit Comedy
'Twist Your Dickens' at Armory's Main Stage
12/20/2017, 9:39 a.m.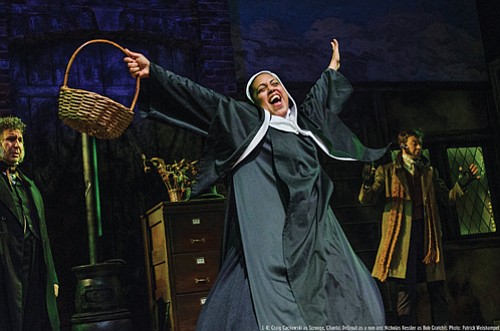 The hilarious hit from comedy giant The Second City has returned to The Armory for another year of holiday jeer. A Christmas Carol: Twist Your Dickens, written by Emmy Award-winners Peter Gwinn and Bobby Mort, is now showing through Sunday, Dec. 31 on the U.S. Bank Main Stage at The Armory, downtown.
Ron West has returned to direct the sidesplitting take on Charles Dickens' Christmas novella. Darius Pierce also joins the cast. Pierce has had audiences in stitches as Crumpet in The Santaland Diaries at The Armory for the past five seasons. r
Recommended for ages 14+; contains mature content, explicit language, theatrical haze and strobe lighting. Tickets may be purchased at pcs.org, by calling 503-445-3700 or in-person from the box office, 128 N.W. 11th Ave.