Tensions Rise on County Board
Smith gaveled down; Kafoury regrets comment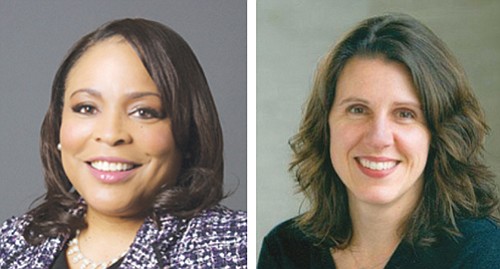 When Multnomah County Commission Loretta Smith took aim at a housekeeping measure before the board of commissioners last week she was gaveled down by chair Deborah Kafoury who took offense at Smith's remarks but later had to apologize for making a personal and vulgar attack on Smith's character.
Calling Smith a b---- was a "regrettable comment," Kafoury said, in a statement acknowledging her conduct following a heated board meeting exchange on Thursday.
Under county commission rules, the panel was considering a resolution to name someone to serve in Kafoury's absence if she were to ever leave office unexpectantly or was otherwise unable to serve. Former County Chair Bev Stein was Kafoury's previous alternate but was no longer eligible because she recently moved out of the county. The chair wanted to name the county's chief operating officer Marissa Madrigal as the new alternate. Madrigal had served in the post on an interim basis in 2013 when former County Chair Jeff Cogen left under an ethics cloud.
But Smith, the only member of the African American community serving on the commission, questioned whether Madrigal could be impartial. She raised issues of institutional racism at the county level, saying claims made after last summer's firing of former health department official Tricia Tillman and other complaints involving racism and county employees await investigation and a determination if Madrigal and Kafoury share any blame or responsibility as the county's top managers.
"Instead of allowing my concerns to be heard and my questions answered, the chair interrupted and spoke over me several times. After she gaveled out, over my objections, she took this overly hostile behavior to another level," Smith said in a statement. "This is not how we should be conducting business in Multnomah County.
Kafoury, in her statement, admitted it was "unprofessional and unbecoming" for her to express her feelings in the way she did, but faced with Smith's accusations, felt the responsibility to defend county staff.
"I was deeply offended by her egregious accusations which led to a regrettable comment," Kafoury said.