Black Film Festival Opens
2 weeks of screenings at the Hollywood Theatre
2/8/2017, 10:34 a.m.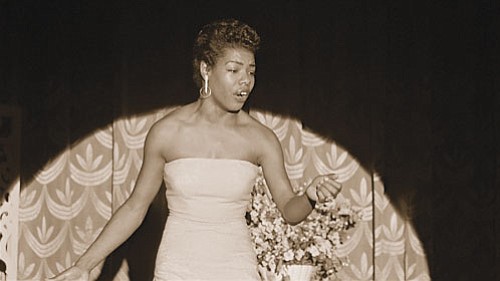 Celebrating black perspectives and stories during Black History Month, the Hollywood Theatre in northeast Portland hosts the 2017 Portland Black Film Festival, opening Thursday, Feb. 9 and continuing through Feb. 22.
Legendary screen actress Pam Grier will be in attendance as a special guest on Saturday, Feb. 11 during a special 35mm screening of her 1973 film "Coffy," a marquee event that has already sold out in pre sales, according to festival organizers.
Additional festival highlights include a showing of the new documentary "I Am Not Your Negro," from filmmaker Raoul Peck; "Sign O' The Times," a Prince concert film directed by the late musician himself; and "The New Black," a documentary about gay rights in the African American community.
"Maya Angelou: And I Still Rise," a documentary profiling the life of the great African-American poet and memoirist Maya Angelou opens the festival on Thursday, Feb. 9 at 7:30 p.m.
For tickets, and a complete festival lineup, visit hollywoodtheatre.org.