In Loving Memory
Longtime activist remembered
2/8/2017, 10:27 a.m.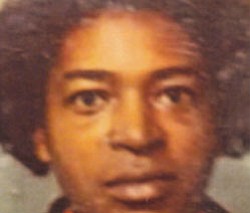 A celebration of life gathering for James Edward Hill, a prominent member of the civil rights community in both Portland and Washington, D.C., will take place Saturday, Feb. 11 at 11 a.m. in the Water and Gibbs neighborhood of southwest Portland. Participants will meet at 018 S.W. Grover St. and take a short tour of the neighborhood with a stop at the historic Hill family home at 3322 S.W. Water St.
James Edward Hill died Jan. 8, 2017. He was born in Birmingham, Ala. on June 26, 1938 to James Hill and Willie Lee Eason. During the Great Migration his parents moved to Portland so that his father could work in the port industry to create a better life for his family.
James was a longtime activist, beginning with his participation in the Student Nonviolent Coordinating Committee in Helena, Ark., and followed by his work for the anti-war and Black Power movements of the 1960s through the Free South Africa movement in the 1990s.
He had a variety of interests and talents over his lifetime. Before losing his sight, he practiced video documentation, photography, graphic art design, and stage production. He was an early computer user and experimented with a variety of software in the 80s. He loved fishing, rock collecting, maintaining an exotic fish tank, bird watching, and keeping up with the latest technology for playing music. He was a live-concert regular of most genres of popular music and lovingly involved his daughter Gloria in all of these extra-curricular activities.
In 1966, as a student at the University of Oregon he was a founding member of the Black Student Union. After a protest in the U of O President's Office, he was part of a team of activists that negotiated university support for funding Project 75, an initiative that brought 75 African-American students to the campus to pursue undergraduate studies. A year later he was part of a black student led group that negotiated bringing 50 Latino students to the university as freshman.
He was one of the first leaders to work with the university to advocate for the release of women prisoners of non-violent crimes to enroll at Oregon; and was architect of the "Doing it Black" Program, a strategy for bringing diversity to Eugene and the region. He regularly worked with students to develop their talents in song, dance, instrumentation, spoken word and acting.
James earned his Bachelor of Science degree at Oregon in 1969 and a Masters degree in education and counseling in 1970, also at the U of O.
He was the director of Upward Bound at Oregon and later the director of Upward Bound at Macalester College in St. Paul, Minn., where he continued his efforts to empower students. When the family moved to Washington, D.C. in 1974, he worked for a time at the University of Maryland as an administrator before health challenges required him to retire on disability.
James leaves behind his wife of 49 years, Sylvia Hill; his daughter Gloria Pearson; a granddaughter, Carmen Pearson; brothers O.B. Hill of Portland and Michael Hill of Washington, D.C., and many nieces and nephews as well as grand-nieces and nephews.