Power Up for International Films
NW Film Center kicks off 40th annual festival
2/8/2017, 10:14 a.m.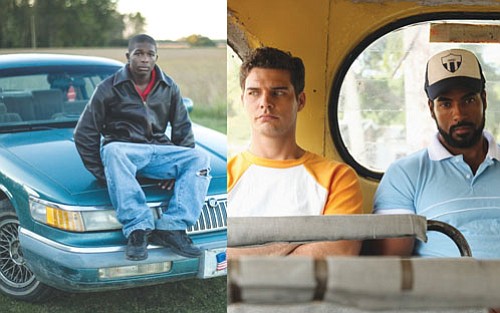 The Northwest Film Center kicks off the 40th Portland International Film Festival, a more than two weeks long schedule of movie screenings, with a Thursday, Feb. 9 viewing of the new Oscar-nominated documentary "I Am Not Your Negro," which focuses on James Baldwin's final, unfinished novel and is a potent reflection on what it means to be black in America.
"I Am Not Your Negro" uses archival footage of the civil rights and Black Power movements to explore the racial violence that continues to permeate American culture. The movie will screen simultaneously on the opening night of the PIFF festival at 7:15 p.m. at the Whitsell Auditorium, located in the Portland Art Museum at 1219 S.W. Park Ave and at 7 p.m. on two screens at Regal Fox Tower, 846 S.W. Park Ave.
Following opening night, PIFF retains a sizable presence downtown and throughout the city over the next two weeks with screenings also taking place at Cinema 21, Laurelhurst Theater, the Empirical Theater at OMSI, Valley Cinema and Bagdad Theater .
Over the past 40 years, PIFF has populated its schedule with diverse and innovative films for an audience of more than 40,000 annually from throughout the Northwest. As Oregon's largest, most culturally diverse film event, the Portland International Film Festival pulls together a multi-faceted experience with over 160 films (98 features and 66 shorts) and special events presenting a full spectrum of features, documentaries, and shorts.
Explore the complete lineup and get information about tickets at nwfilm.org.