Born of Fear 75 Years Ago
'Day of Remembrance' to Affirm Inclusion
2/14/2017, 4:29 p.m.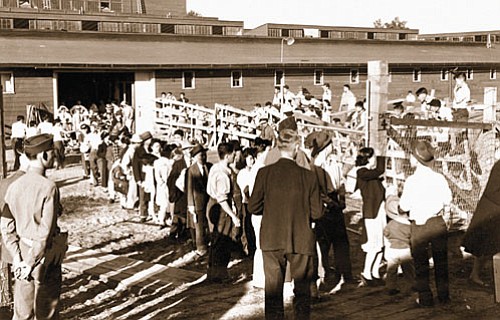 Portland Community College will acknowledge a painful moment in history to reaffirm the college's tenets of inclusion and opportunity for all during a community event to mark the 75th anniversary of Executive Order 9066, a presidential decree that sent more than 120,000 Japanese-Americans to internment camps during World War II.
President Franklin D. Roosevelt's Feb. 19, 1942 order has been universally condemned as one that violated constitutional protections and for being born out of fear and not based on any real threats.
The college invites the community to "A Day of Remembrance" event to support a vision where all people, regardless of origin are able to equitably access and create a successful future. The gathering will take place on Tuesday, Feb. 21 at 2 p.m. at the Great Hall on the PCC Southeast Campus, 2305 S.E. 82nd and Division.
The afternoon will offer an historical snapshot of the events surrounding the executive order. A panel comprised of several community leaders will address such topics as the rhetoric of hate that leads to fear of "the other," environmental conditions that create this psychological mindset, and similar parallels to today's public discourse.
An historical display in partnership with the Oregon Nikkei Legacy Center, including photos, texts and artifacts will also be on display through the week of Feb. 27.
The events are open to the public and free of charge. Parking is $2 for a two-hour permit.