'Maya Angelou: And Still I Rise'
New documentary airs for Black History Month
2/14/2017, 2:10 p.m.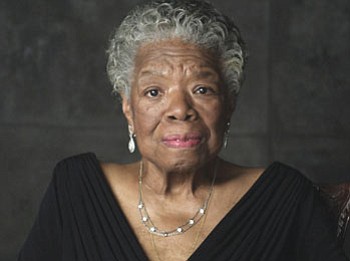 Distinctly referred to as "a redwood tree, with deep roots in American culture," the late Maya Angelou led a prolific life. As a singer, dancer, activist, poet and writer, she inspired generations with lyrical modern African-American thought that pushed boundaries. Best known for her autobiography "I Know Why the Caged Bird Sings," she gave people the freedom to think about their history in a way they never had before.
The first feature documentary about her life, "American Masters – Maya Angelou: And Still I Rise," premieres nationwide Tuesday, Feb. 21 at 8 p.m. on PBS (Channel 10) during Black History Month.
With unprecedented access, the filmmakers trace Dr. Angelou's incredible journey, shedding light on the untold aspects of her life through never-before-seen footage, rare archival photographs and videos and her own words. From her upbringing in the Depression-era South and her early performing career to her work with Malcolm X in Ghana and her many writing successes, including her inaugural poem for President Bill Clinton, the documentary reveals hidden facets of her life during some of America's most defining moments.
The film also features exclusive interviews with Angelou, her friends and family, including Clinton, Oprah Winfrey, Common, Alfre Woodard, Cicely Tyson, Quincy Jones, Hillary Clinton, Louis Gossett, Jr., John Singleton, Diahann Carroll, Valerie Simpson, Random House editor Bob Loomis and Dr. Angelou's son, Guy Johnson.