Allen Temple Marks 68 Years
2/21/2017, 4:23 p.m.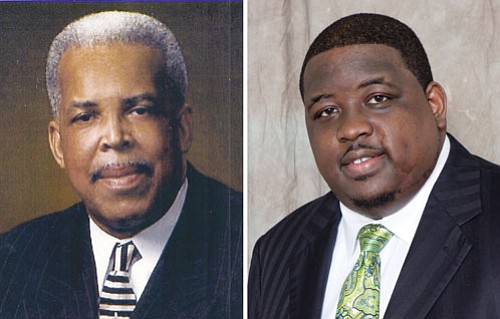 Allen Temple CME, under the direction of senior pastor and presiding Elder Rev. Dr. LeRoy Haynes, Jr., invites the community to join them for two special events to celebrate the congregation's 68th anniversary.
Rev. J. Walter Hills II, senior pastor of New Hope Missionary Baptist Church and a gifted visionary who is leading his church to fulfilling God's purpose, will be the keynote speaker. The Allen Temple Family and Friends anniversary worship service will be held on Sunday, March 5 at 4 p.m. at Maranatha Church, 4222 N.E. 12th Ave.
The festivities continue with a Prayer Breakfast on Saturday, March 11 at 10 a.m., also at Maranatha, highlighted by praise and worship, fellowship, and a delicious southern breakfast. Tickets are available in advance or at the door for $20. Contact Sister Regina Green at 503-282-9813 or email rgreen6025@gmail.com.