International Films to Enjoy in Final Days of PIFF
Darlene Ortega | 2/21/2017, 4:13 p.m.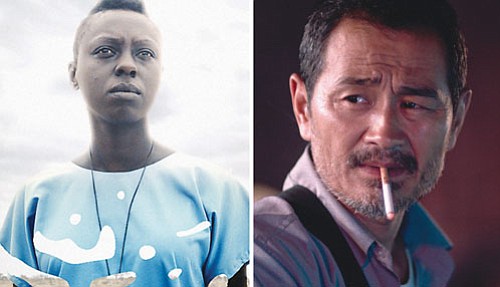 "Old Stone" presents an exceedingly grim view of modern-day China. Told in a gritty, realistic style, the film follows the story of Lao Shi, a cab driver who comes to regret his decision to save the life of a person whom he has accidentally hit with his taxi by taking the man to the hospital rather than waiting for an ambulance. His reward for doing so is to be treated with brutal coldness by the hospital who treats the man, the police, an insurance company, and the drunk passenger who caused the accident, and to be saddled with endless hospital bills for the man's care. The China that is relentlessly revealed by director Johnny Ma (born in Shanghai, raised in Canada, and educated in New York) is one where all incentives are to avoid helping anyone and, indeed, to finish off anyone who might have a claim to recompense or help of any kind. Strap yourself in for a bleak ride; this film plays on Wednesday and Thursday, Feb. 22 and 23.
"Sieranevada" will wear out all but the most alert and determined audience members. It takes place almost entirely in a labyrinthine apartment in Bucharest, where a family has gathered for an Eastern Orthodox traditional memorial gathering 40 days after the passing of its patriarch, Emil. Over nearly three hours, and perhaps from the viewpoint of Emil himself, we move from room to room and eavesdrop as the family members clash and talk around the family's barely buried secrets and conflicts. The connections between them are mostly not explained and can only be discerned with the most focused attention -- which pays off to some extent, but perhaps not as much as the effort required would suggest. It plays again on Wednesday, Feb. 22.
Darleen Ortega is a judge on the Oregon Court of Appeals and the first woman of color to serve in that capacity. Her movie review column Opinionated Judge appears regularly in The Portland Observer. Find her movie blog at opinionatedjudge.blogspot.com.