Alarmed by Trump
Professor sees parallels to era of Martin Luther King Jr.
Zachary Senn | 1/10/2017, 3:10 p.m.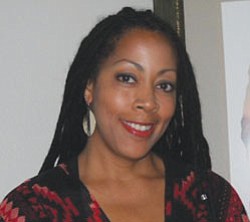 As the nation transitions from its first black president to an incoming president-elect who ran his campaign on divisive and racially-charged language, an expert in race relations at Portland State University sees parallels between our current time and the era of Dr. Martin Luther King Jr.
Dr. Shirley Jackson is a professor and chair of the Black Studies Department at PSU. Since assuming her position in January of last year, she has continued the department's nearly 50-year legacy of educating students and the community at large about the issues facing communities of color in the Portland area.
Jackson says one of the defining characteristics of MLK's civil rights era was political activism by students, the response to injustices that she believes has once again reached a fever-pitch on today's campuses.
"We do see students on college campuses again taking the lead, as they did in the 1960s… Pushing for answers," she says. However, one big difference Jackson cites between then and now, are fears for the future of free speech, with activists and students of color "feeling as though their voices are going to be stifled with the new administration coming in."
Jackson says that modern-day activists should also prepare to face the same repercussions that Civil Rights crusaders were subjected to decades ago.
"I don't want to sugarcoat things. I do think that there is a lot of reason for concern," Jackson says, alluding to conversations with international friends who believe that the United States is sending alarming messages through its recent electoral cycle.
She said the mass surveillance by government in today's environment to fight terrorism and other criminal activities has the potential to suppress protest movements.
"Many of the activists who are doing the work that they think is necessary at this point in time should be prepared for possible, serious backlash," Jackson says. "During Dr. King's time, there certainly was a lot of surveillance that was going on… Those individuals understood the ways that surveillance could occur, and the way in which those people who were involved in that surveillance might infiltrate those organizations."
Activists must remain vigilant for the possibility of infiltration within their ranks, she warns, while also lamenting that a changed attitude by the public towards surveillance may rob the public of understanding its gravity.
Though communities of color are entering a period of uncertainty under the incoming Trump administration, Jackson believes that collaboration between community organizations can help galvanize and protect disenfranchised groups. In addition, keeping a positive public perception of organizations and communities can be instrumental to their ability to enact change, she says.
Jackson says that many in Portland's protest community have clearly communicated their goals and kept their public image positive. She cites Portland as an example of a city in which, "There are groups that understand the importance of collaborative efforts. I think that that will become more and more important."
She says while, "Dr. King certainly had ideas about the promise of the future… That we would be judged by the content of our character, and not the color of our skin," the 2016 election cycle showed this is not yet the case.
"We're not really a society where people are being seen as equals, and that becomes extremely problematic to solve," she says.
Jackson, who earned her Ph.D. in sociology from the University of California, says PSU's Black Studies Department was founded out of what had formerly been the college's Center for Black Studies in 1969, and has grown to an interdisciplinary school with appeal to a diverse array of students.
"I think we have the same purpose that we had when we initially started. And that is to educate and to serve the community," Jackson says.