Dynamic Leader for Justice Emerges
Braving arrest and threats to advance cause
Zachary Senn | 1/10/2017, 3:38 p.m.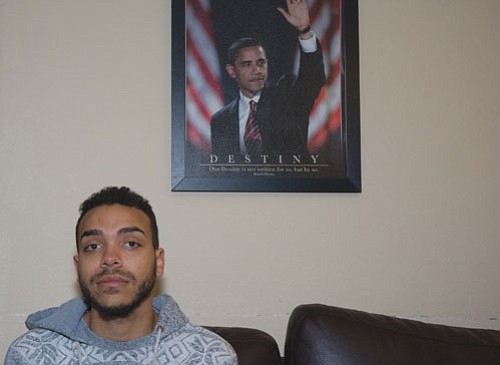 McKelvey laughs off the surprisingly prevalent internet-based conspiracy theories that he and Portland's Resistance are funded by the likes of George Soros.
"Being an activist is not fun. Most of us have jobs or school, most of us are broke, and then we work tons of hours each day for free," McKelvey says, "We're not the lazy Americans. The lazy Americans are the bankers and politicians."
While he views his volunteer work as necessary for making progress for civil rights and racial justice on a local scale, McKelvey has paid personal costs due to his organizing efforts.
"I've lost relationships because of activism," including a former fiancée, he explains. In addition, he says, his work opportunities are now strictly limited to positions in which a highly public persona and lots of political savvy are valued.
"A lot of people think that I love the limelight," McKelvey says, "But the people that work with me know that I don't like it at all. I don't enjoy being the one to get the death threats."
Despite the day-to- day challenges that he and other local activists face, McKelvey says that they will continue their crusades, no matter what, "It's what we feel that we have to do to push for change."
While McKelvy is optimistic about the future of his movement, he understands the very real danger that he faces.
"I will die for this. I think that Martin Luther King was willing to die for what he did, and he knew that he probably would," McKelvey says. "I think that it would be a miracle for me to live my entire life fighting the way that I'm fighting now, and not have something happen."