Fire Victims Given Shelter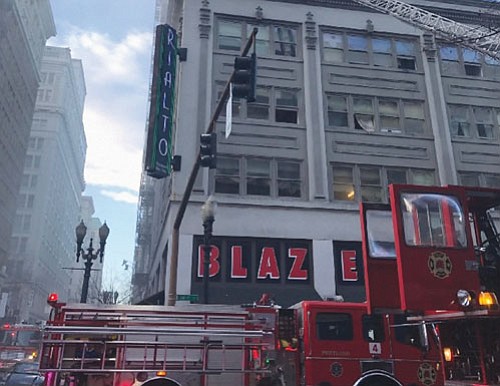 Central City Concern, the housing provider which operates the low-income Hotel Alder apartments, hopes to find permanent housing by the end of the week for 62 residents displaced by a fire at the complex. Repairs to the building may allow other residents to return in two weeks, officials said.
The Jan. 4 fire displaced 98 residents in total. Many were given temporary shelter within a few hours of the fire at a nearby church and later at a new temporary shelter at Portland State University's Howard Hall. Red Cross volunteers also helped with replacing eye glasses, prescriptions, serving warm meals and providing beds for 70 people. Other residents stayed with loved ones.
Officials have determined that the 3 alarm fire was caused by the historic building's mechanical problems. Significant water and smoke damage affected three floors.
Central City Concern is accepting cash donations, emergency clothing and other items to help fire victims. Visit centralcityconcern.org/donates.