Making Noise in the Northwest
All-girls music festival makes return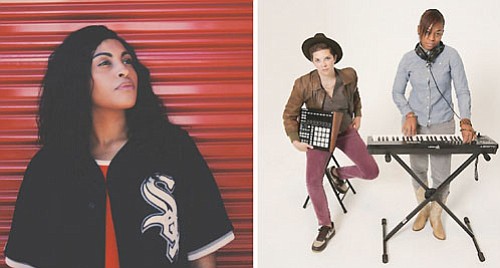 Girl Fest, Portland's own, all-girls and all-ages mini-music festival returns to Lola's Room at the Crystal Ballroom, downtown, on Saturday, Jan. 14.
Founded three years ago to support and spotlight the talented young women making music in and around the Northwest, the Girl Fest 2017 lineup will feature an array of genres; everything from hip hop, to alternative, singer songwriter, and pop infused modern jazz.
Hosted by Blossom, this year's lineup will include performances by Coco Columbia, Karma Rivera, Neka & Kahlo, Haley Heyndrickx, Courtney Noe and students from My Voice Music's Student Mentorship Program.
The show starts at 7 p.m. with doors opening at 6 p.m. For more information, visit girlfest.org.