Big Melt Begins
Ice and snow to give way to rain and more rain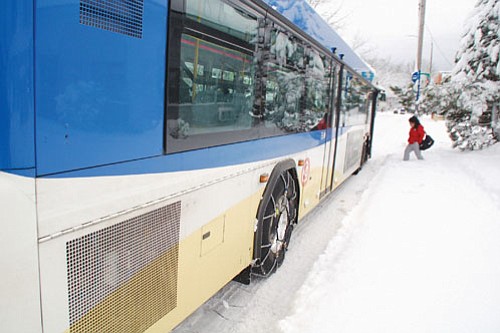 One of the largest snowfalls in Portland history started to give way to a big melt on Tuesday that brought freezing rain. Heavy rain was in the forecast overnight and into Wednesday to keep travel extremely hazardous before the big accumulation of ice and snow could be expected to slowly melt away.
More than a foot of snow covered everything in Portland after the biggest 24 hour snowfall in decades hit the city on Jan. 11. Freezing temperatures over the next few days left the snow in place, making travel extremely hazardous. Schools were closed for the fifth straight day on Tuesday because of the adverse conditions.
The National Weather Service says the Portland area should see warmer temperatures Wednesday as milder and wetter weather pushes in from the Pacific Ocean and cold temperatures are pushed out of the region. Heavy rain through the rest of the week, combined with snow melt, can be expected to cause some localized flooding, officials said. The Portland Department of Transportation urged residents to clear street drains. At press time Tuesday, flooding was not expected on major rivers, but small streams will have to be closely monitored, officials said.