Circus Show for a Cause
1/25/2017, 12:40 p.m.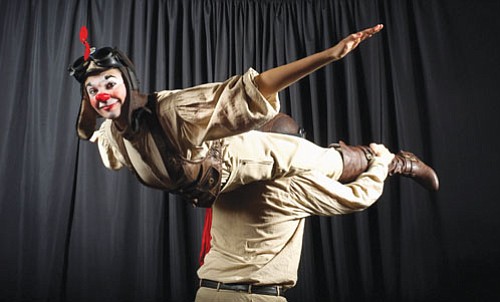 The area's top variety and circus performers will put on an amazing, hilarious, family-friendly show to support Clowns Without Borders on Friday, Jan. 27 at the Alberta Rose Theater in northeast Portland.
For 20 years, Clowns Without Borders has sent circus and theater professionals to war zones, refugee camps and crisis areas all over the world. And for 18 years the Northwest's best circus artists, physical comedians, and variety acts have been coming together annually in Portland to create a thrilling evening of comedy and circus to support Clowns Without Borders.
This year's benefit will be no exception. The Shoehorn Hat Band will provide live music. Last year's show sold out in advance, so get your tickets now. Visit albertarosetheatre.com.