Film Depicts Mysticism of Ordinary Life
A review of the film 'Paterson'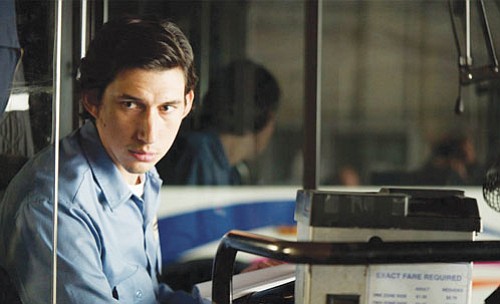 One of the things I appreciated about Paterson's world is that it is realistically diverse. Jarmusch has said that he did not write Laura as a specifically Persian character, but he is a smart and clear enough filmmaker to recognize that Farahani was perfect for the part; the fact that he had not originally conceived her as Persian did not mean that she was necessarily white. Farahani's energy is right -- she is luminous and smart and obviously follows her own beat, and her culture is part of all that. So many films, even those set in industrial cities like Paterson, center whiteness, as though the city has been bleached of people of color. I grieve that this bears comment, but Paterson's world is rich with people who don't look like him at all. Like so many other details of the film's construction, the diversity of characters makes the film seem more awake. I felt myself savoring the richness of Paterson's world.
Mostly, that is because Paterson savors it, in his subtle way. His poetry (written by the poet Ron Padgett) is simple and clear, the product of an awakened soul. I have long suspected that monks who live a life of contemplation are accomplishing more than inner tranquility; they are offering something to the rest of us. "Paterson" suggests to me the same thing about poets.
Darleen Ortega is a judge on the Oregon Court of Appeals and the first woman of color to serve in that capacity. Her movie review column Opinionated Judge appears regularly in The Portland Observer. Find her movie blog at opinionatedjudge.blogspot.com.