African Dance Troupe Benefit
1/31/2017, 3:10 p.m.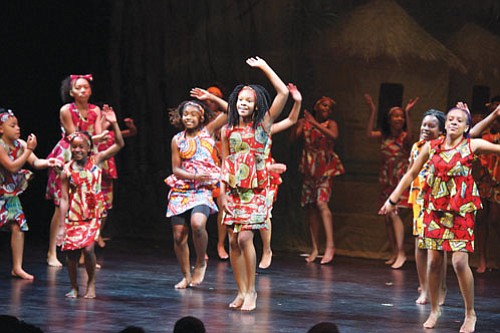 For over 32 years, the Kukatonon Children's African Dance Troupe has provided tuition-free, after school classes for 2nd to 8th graders in Portland, teaching African dance, African drumming, and ballet. On Saturday, Feb. 4, the organization will host its annual fundraising gala, a special night to celebrate African culture, and support a program that is providing life-changing education and experiences to Portland youth.
Let yourself be energized with the upbeat drumming and dance performances by the children. A traditional African meal will also be served and there will be the chance to win prizes when raising your paddle for this cultural after-school program.
The benefit will be held from 6 p.m. to 10 p.m. at the Madeleine Parish Hall, 3123 N.E. 24th Ave. For tickets and more information, visit kukatonon.org.