"I Am Not Your Negro'
Documentary opens in theaters Friday
1/31/2017, 3:13 p.m.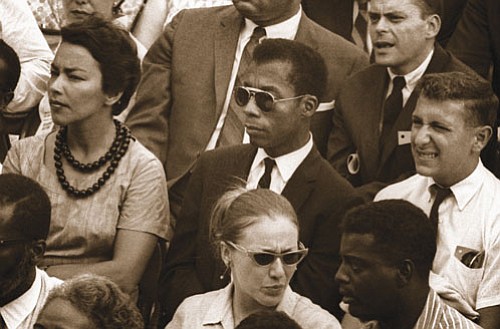 The incendiary new documentary "I Am Not Your Negro," a journey into black history that connects the past to the present, opens in theaters nationwide on Friday, Feb. 3
In 1979, the late black author, playwright and poet James Baldwin wrote a letter to his literary agent describing his next project, "Remember This House." The book was to be a revolutionary, personal account of the lives and successive assassinations of his close friends, Medgar Evers, Malcolm X and Martin Luther King Jr. But at the time of Baldwin's death in 1987, he left behind only 30 completed pages of his manuscript.
Narrated by Samuel L. Jackson and with unprecedented access to Baldwin's original work, award-winning filmmaker Raoul Peck, has completed the cinematic version of the book Baldwin never wrote - a radical narration about race in America and what it means to be black in America today.
By confronting the deeper connections between the lives and assassinations of these three men, Peck's film uncovers a larger narrative of America's historical and current denial and irrational relationship with race.
"I Am Not Your Negro" has earned an Academy Award nomination for Best Documentary Feature.