Rent Hikes Bring Displacement
Two recent cases are vivid example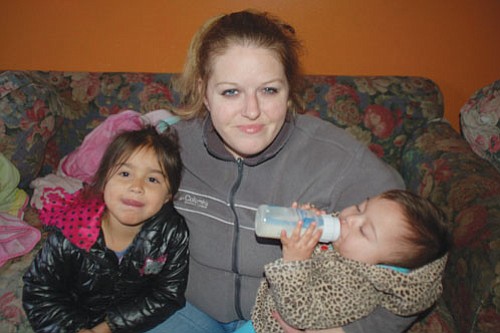 Recent massive rent increases and no cause evictions at two separate apartment complexes in north and northeast Portland are putting a vivid picture on displacement and the potential to move low income people out of their neighborhoods and local schools.
According to published reports, residents of the Normandy Apartments, an 18-unit complex at Northeast 46th and Killingsworth, started the New Year with a 100 percent rent increase, while residents of the 72-unit Titan Manor in St. Johns, have received no cause evictions. The children in these complexes make up a significant part of their schools' population and their displacement will impact future educational funding.
Starting April 1, each of the 18 Normandy Apartment units will double in rent. One bedroom apartments which cost $750 for 650 square feet will jump to $1,550 a month. A notice taped to front doors explained the hike: "Sorry for the news but the rental market has created enough of a disparity to your present rent that an increase has become necessary."
Jennifer Bollinger, a renter at the complex and mother of three told the Portland Observer: "It's not the fact that they're raising the rent, it's the fact that they're doubling it."
TJ Fuller, principal of Rigler Elementary School, told the Willamette Week that the 40 students who live at the Normandy represent 5 percent of the student body. 15 students have already been forced to move this school year, he said. Rigler Elementary has a dual English and Spanish language program and most of their students are Latino. The school could face budget cuts and lose teachers, because funding is based upon the number of students enrolled.
In a similar story, the children who live at Titan Manor make up 6 percent of the James John Elementary School student body. This past October, those apartments were also sold and in January renters began receiving "no cause" evictions.
On Thursday, new Portland City councilwoman Chloe Eudaly will propose a temporary ordinance that requires landlords pay for renter's moving costs if they issue a "no cause" eviction. Mayor Ted Wheeler says he'll support the ordinance. Last year the City Council declared a one year renter's state of emergency and the new ordinance would only be in effect until that expires this October or if the council votes to extend the time limit.