All Set for Mississippi Street Fair
7/5/2017, 9:45 a.m.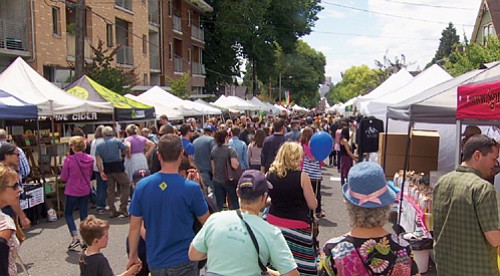 Mark your calendars for Saturday, July 8, for the 16th annual Mississippi Street Fair. The popular event for the whole family takes place along North Mississippi Avenue between Skidmore and Freemont Streets, kicking off at 10 a.m. with all the fun lasting through 9 p.m.
This year's fair is benefitting the Boise Business Youth Unity Project – fostering a stronger community through internships for teens.
Over 200 vendors will offer up all sorts of irresistible good along with five live music stages. There will also be the popular Art Hub, Grandfather's Rib Off and a dunk tank. Admission is free.